Honors Activities
Honors Contracts
At LPC our honors coursework is completed through individual honors contracts between a student and his or her instructor. Any transferable course at LPC during the fall or spring semester may become an honors course by adding an honors contract to that course with the consent of your instructor. Contracts are not normally allowed during the summer, and we cannot arrange for an honors contract for any Chabot courses.
---
Honors Contract Resources
You can find a link to the honors contract application form in the forms section.
Your Honors Contract Proposal will require you to write a Proposal Summary with your instructor. Below are two sample Proposal Summaries:
---
About Honors Contracts
At LPC most of our honors coursework is completed through individual honors contracts between a student and his or her instructor. An honors contract should represent a minimum of 25 hours of additional high-level work beyond what is already required in the course. Any transferable course at LPC may become an honors course. Here's how it works:
Suppose an Honors student is interested in taking a Psychology course for honors credit, but the Psychology course she is currently taking is not listed in the schedule as having an embedded-honors option. In this case, the student goes to the instructor during the early weeks of the semester to inquire if that instructor is willing to mentor the student through an honors project. If the instructor agrees, the student and instructor together create and plan the project, and the student submits an Honors Contract Proposal. If the student completes the project to the satisfaction of the instructor and the honors director by the designated date at the end of the term, that student's transcript will have an "Honors" notation on it next to that class.
If a student fails to complete the project, there is no penalty. A student must receive an "A" or "B" in the course for the honors contract to qualify.
Honors contracts consist of in-depth research, demonstration of critical thinking, and scholarship of greater breadth or depth than the normal coursework. The specific content and shape of the projects vary widely and should be designed to help prepare the student for work at a four-year institution. Topics are individual and very flexible, but here are some examples:
a traditional research paper
a case study or series of case studies
a specialized lab experiment
an art project
a musical composition
a literary composition
an original software or hardware creation
an empirical research study or fieldwork
an extensive gathering and analysis of statistical data
---
Honors Contract Limits
If you are starting the honors program with below a 3.5 with the recommendation of a teacher or counselor, you should not take on more than one honors contract in your first term. You will want to make sure that your GPA doesn't suffer as you pursue your honors coursework. Even students with very high GPAs are discouraged from creating more than two contracts in their first term because most students who have done so in the past have ended the term with incomplete projects and/or seen their GPAs suffer from taking on too many responsibilities.
---
Honors Contract Guidelines
The project proposed should require at least 25 hours of additional student work.
The Honors student should have contact with the student's mentor for guidance at least every 2-3 weeks.
The project should involve critical thinking, creativity, rigorous scholarship, and independent study.
The project should require original work and should engage primary sources whenever possible.
Clear outcomes for the project must be detailed in the project proposal.
The contract proposal will include at least 3 incremental due dates in addition to the date that the completed project will be submitted.
All projects should contain a written analysis and comparative scholarship even when the project's primary outcome is laboratory research, performance, or a physical artifact.
Common Proposal Problems

These are the most common reasons that honors contracts are not approved:
Proposal summary timeline does not have at lest 4 steps with separate due dates
Proposal summary does not indicate that the student will meet with the instructor at least every 2-3 weeks
Poposal has a research paper as the only outcome and that paper is proposed to be less that 12 pages in length
Four Steps to Completing an Honors Project in Your Course

Students Offer Advice on Successfully Creating and Completing Contracts
For more information please contact: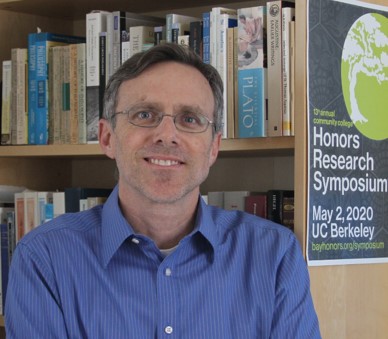 Jeremiah Bodnar
Program Coordinator
jbodnar@laspositascollege.edu

Office Locations
(Please check both during office hours)
Honors Office: Room 220-B
Honors Coordinator's Office (J. Bodnar): 270-K
Office Hours: Spring 2023

Monday & Wednesday: 11:30 AM - 12:30 PM
Tuesday & Thursday: 11:20 AM - 12:20 PM
Friday: 9:15 AM - 10:15 AM (Online only - Email for Zoom info.)
Key Deadlines, Fall 2022
Honors contract proposals due: Friday, February 3, 2023
Honors contracts completed, approved instructor, project completion survey submitted: Friday, May 19, 2023
Yearly Calendar
Our program runs in the fall and spring semesters but is not active in the summer term.