Welcome to the Biology Department Website!
Important Announcement: All Biology courses have new rubrics and numbers starting in Fall 2015.
What do you want to do?
Mission of the Biology Department
Our mission is to provide excellent teaching and learning for a wide variety of courses and career goals in biology. Our program serves biology majors and pre-professional transfer students, students preparing for careers in Allied Health, students seeking to satisfy specific degree, certificate, and general education requirements, and students seeking to gain intellectual enrichment. Our program provides career development and volunteer opportunities for students.
Who Should Take Biology Courses?
What Biology Courses Should I Take?
Important Announcement: All Biology courses have new rubrics and numbers starting in Fall 2015.
What does a Biologist Do?
Biologist study the origin and evolution, development, anatomy and physiology, biochemistry and molecular biology, genetics, ecology, behavior, and other basic principles of plants, animals and other living organisms. Various areas of specialization are available to biologists in academic and industrial research, manufacturing, teaching, health care, natural resource management, public policy, consulting, administration, and organizations such as zoos, aquaria, museums, and parks. Biologists are usually classified according to speciality, e.g. microbiologists, ecologists, physiologists, molecular biologists, biochemists, naturalists, and geneticists. Preparation for some entry level jobs in these and other areas generally require a bachelor's degree in biology.
For more information please contact:
Dana Nakase
Biology Coordinator
925.424.1394
dnakase@laspositascollege.edu
Angel Contreras Cardenas
925.424.1388
acontrerascardenas@laspositascollege.edu
Jill Carbone
925.424.1308
jcarbone@laspositascollege.edu
Barbara Zingg
925.424.1387
bzingg@laspositascollege.edu
Ann Hight
925.424.1307
ahight@laspositascollege.edu
Kai Blaisdell
925.424.1305
kblaisdell@laspositascollege.edu
Segal Boaz
925.424.1393
sboaz@laspositascollege.edu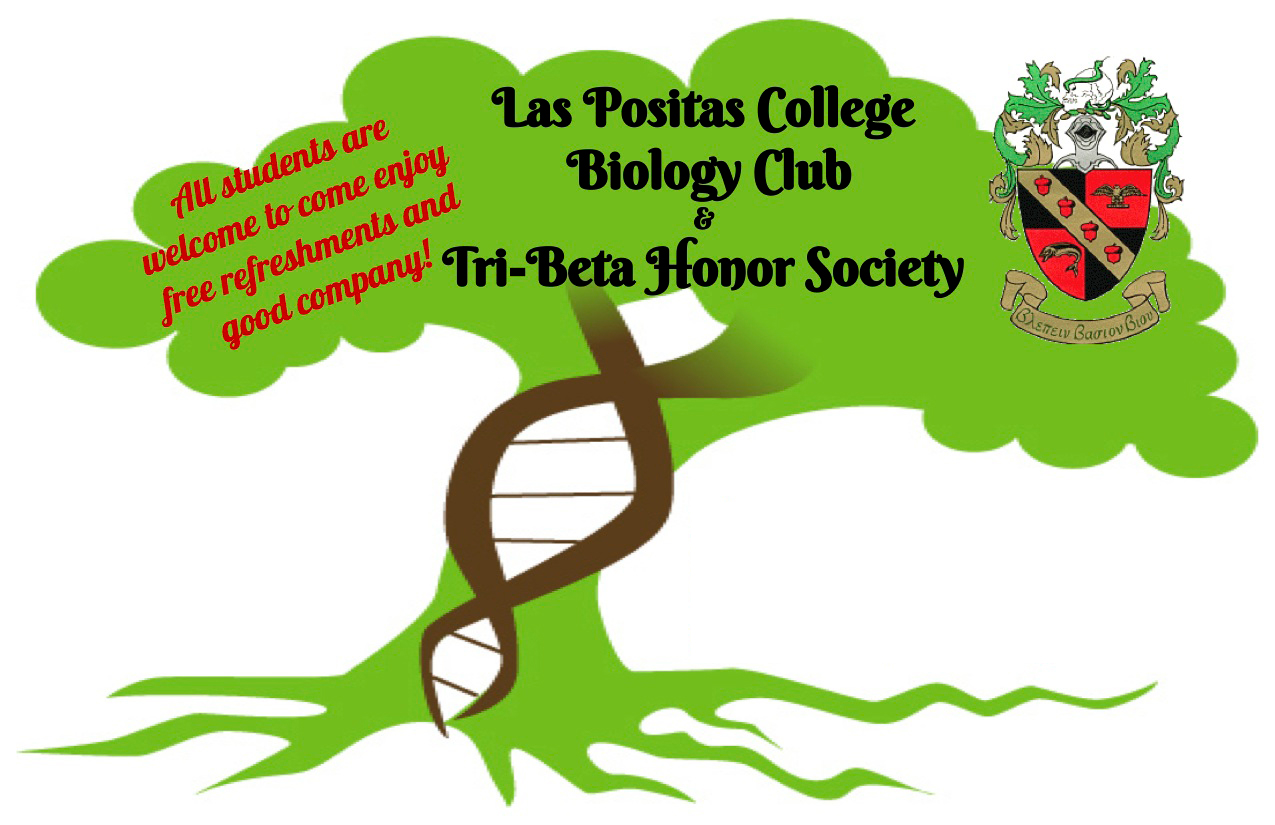 Biology Club
The primary goal of the Biology Club is to bring lovers of biology together. The Club is open to all students excited about making a difference, building friendships, serving the community, and exploring many opportunities for leadership and fun activities.
Additional Student Resources