Segal Boaz
Biological Sciences Directory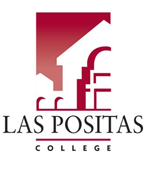 Office Hours Fall 2022:
Mon 12:45pm - 1:00pm Rm 1874, 1:30pm - 2:45pm Rm 250-K (Faculty Village)
Tues 1:20pm - 1:30pm Rm 1850, 2:10pm - 3:15pm Rm 250-K (Faculty Village)
Wed 12:45pm - 2:10pm Online via Canvas Chat (or ConferZoom as needed)
About myself!
My students call me Prof. Boaz or Prof. B. (she/her pronouns)

I have been teaching at LPC since 2012 part-time, and full-time since 2016.

I teach a variety of Biology Courses, focusing on Bio30 Introduction to College Biology and BIO1B Zoology. In the past I have also taught: marine biology, oceanography, physiology, and human biology.

I volunteer to coordinate the Biology Department Smart Shops, and have created and run Smart Shops on the Metric System and Basic Microscope Use- check out these free workshops!
2020-2022 I am coordinating the Biology Department.