Latinx Hispanic Heritage Event Wednesday Oct 12 2022
Latinx Hispanic Heritage Event
Wednesday, October 12, 2022
2:30-3:45 pm
Building 400, The English Center
Celebrate Latinx Heritage month with the LPC English department and Literary Arts Program!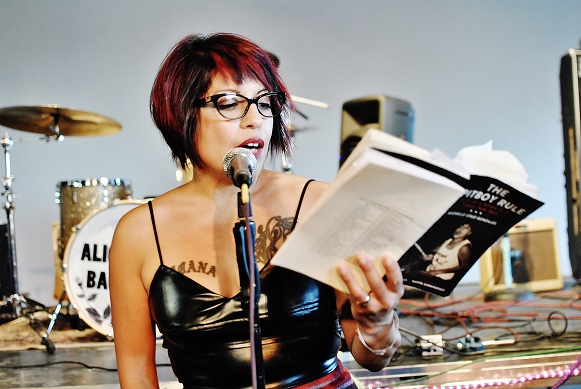 Michelle Cruz Gonzales reading from The Spitboy Rule
"There was plenty to say, but I would have had to find the words and the courage to say what was on my mind. I didn't have it, nor would I for a long time, but it would fester inside me like an angry tumor that would grow and grow until I couldn't pretend it wasn't there anymore."
At this event, you will:
Read a rad nonfiction story from Michelle Gonzales's book

The Spitboy Rule

Discuss the story with other students and members of the LPC community

Create your own short piece of memoir writing
You don't need to prepare anything! We will read the story right at the event; it's only four pages. But if you want to read the story ahead, you can access it here:
Michelle Cruz Gonzales was born in East LA in 1969 but grew up in Tuolumne, a tiny California Gold Rush town. She played drums and wrote lyrics for three bands during the 1980s and 1990s: Bitch Fight, Spitboy, and Instant Girl. In 2001 and 2003, she earned degrees in English/creative writing from Mills College, where she also minored in ethnic studies. Michelle teaches English and creative writing at Las Positas College, and she enjoys reading her work and lecturing at colleges and art spaces around the country. She lives with her husband, son, and their three Mexican dogs in Oakland, California.