Careers After an English Major
Careers After an English Major
Critical Thinking. Creativity. Clarity. Adaptability.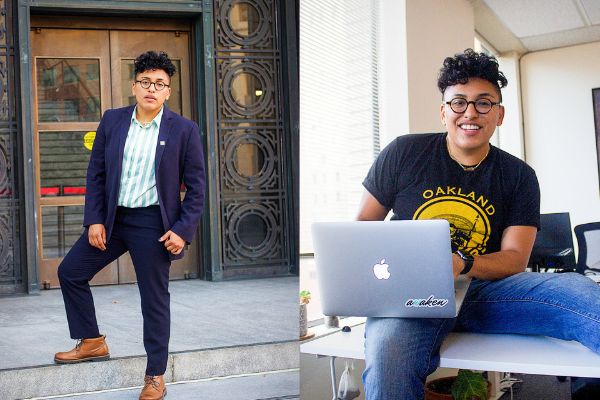 These are just a few skills that English Majors take with them into the job market. Whether you are interested in business, teaching, professional writing, journalism, publishing, entertainment, or working in law, an English degree provides you with an adaptable skill set you can apply to a variety of professions.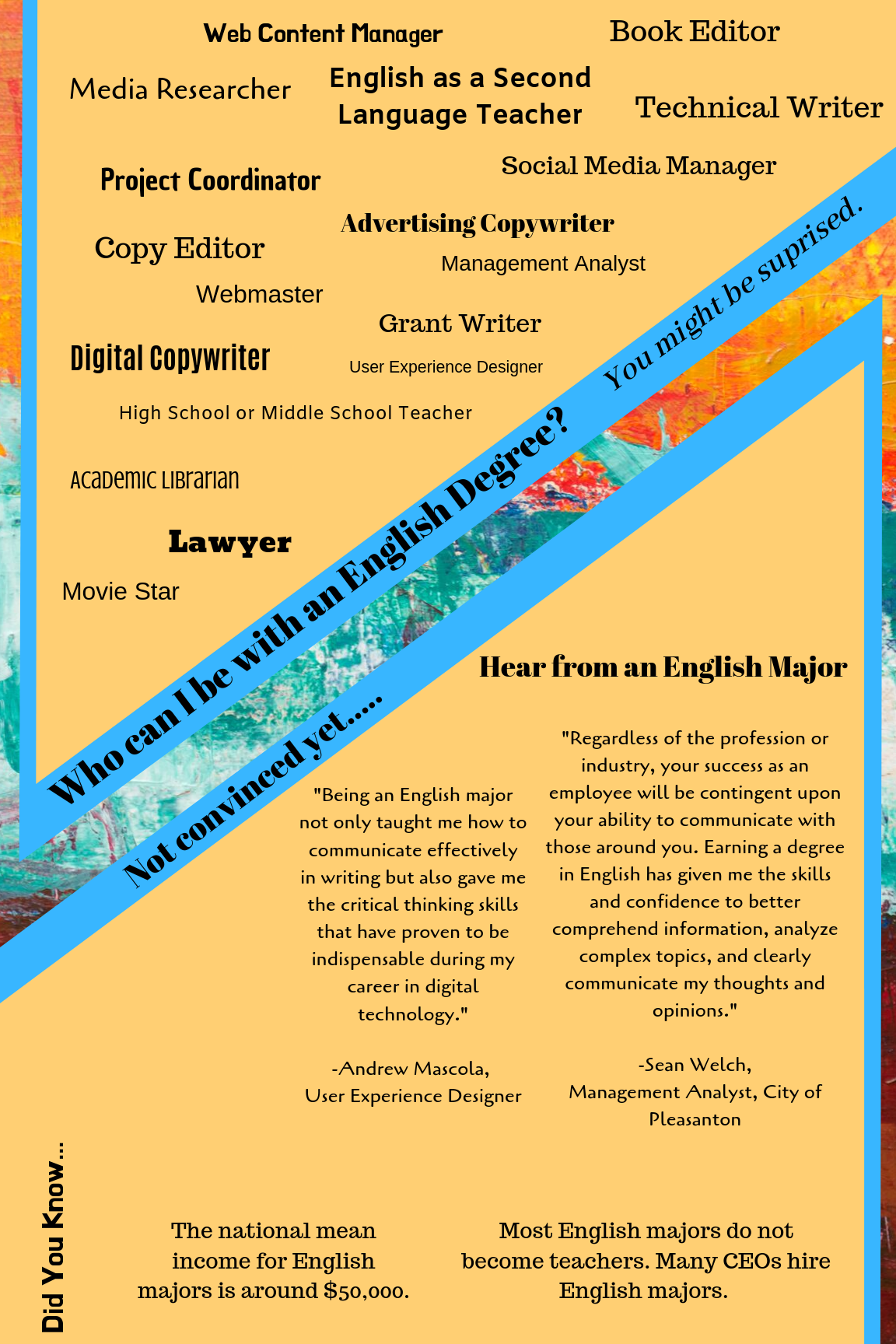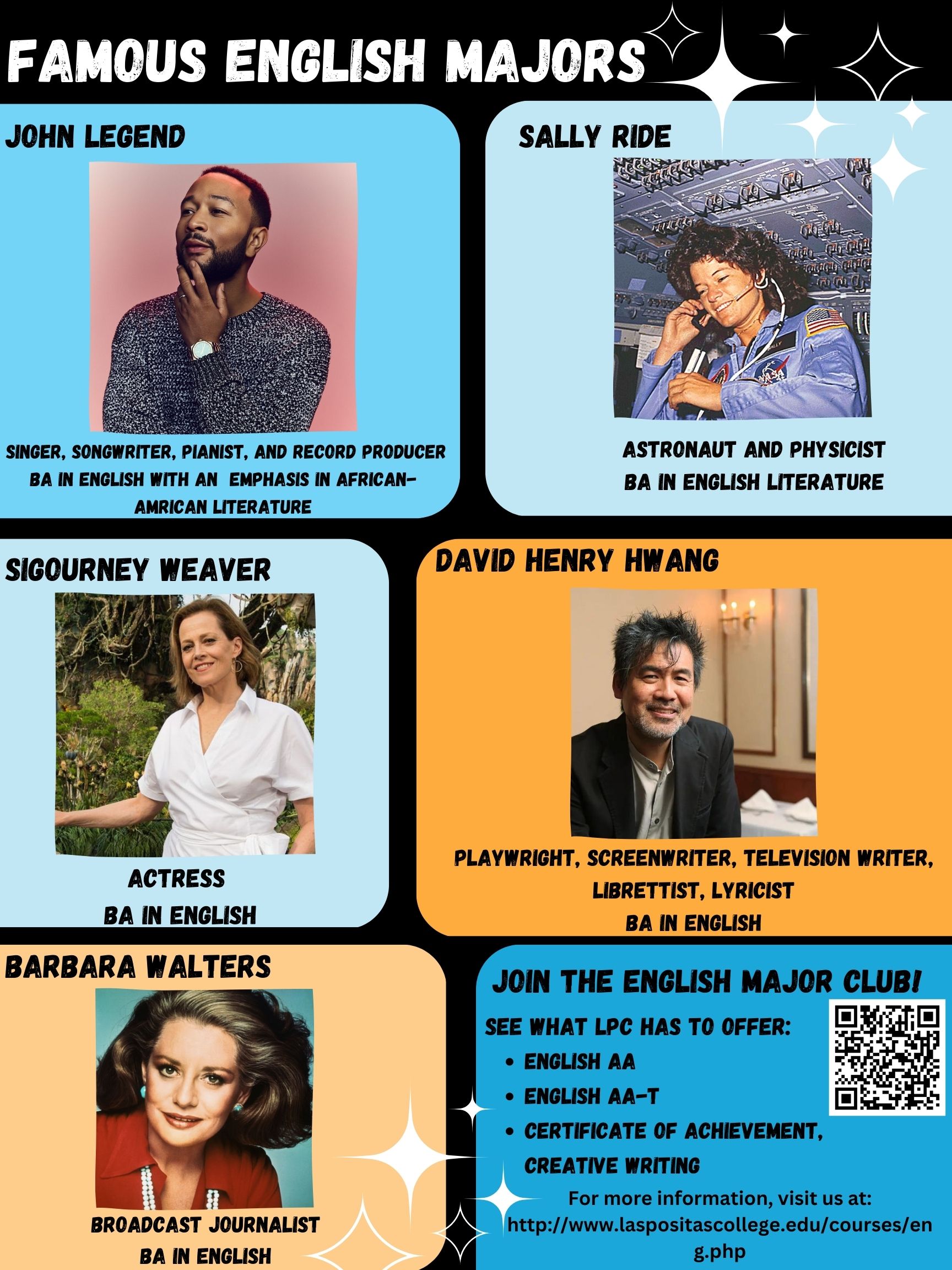 Hear from English Major Alumni
How did your English degree prepare you for your career?
An English degree is a passport for life. The ability to think, read, and write clearly has allowed me to get into graduate school, find employment in different sectors, including marketing, education, and medical research, argue for raises and better hours, pick up countless side-hustles, and express myself artistically. Ultmately, the degree helped me land a career as a comedy writer for TV. English is trully one of the most versitle and rewarding paths of study a person can pursue.
-Brittany Miller, TV Comedy Writer and former LPC Part-Time English Professor
My English degree helped me see a whole person in front of me, someone not so different from myself yet entirely different at the same time. Reading and studying works of literature helped me understand the complexity and curiosity of being human, which more than anything—more than learning to cite sources, consider opposing views, you name it—has made me the teacher I am today.​
-Martin Nash, English Professor
Probably the greatest influence that obtaining my degree has had on my preparation for this career is having some brilliant, talented, creative, and inspirational educators. They not only taught me the book parts, but they corrected me when I was goofing off and not fulfilling my potential and trying to be cool for the sake of my friends. They encouraged my writings and my imagination. Some taught me how to be a serious and focused learner, modelling those behaviors with love and grace and a certain coolness that appealed to me. Others were outright rebels to traditional teaching, informing me of what I needed to know in life with greater emphasis than book stuff. These teachers run the gamut from elementary, junior high, and high schools as well as the universities that I attended. I don't know how they did it, other than to suppose that they had big hearts and time and maybe saw something in me that I did not see myself.
-Kisha Turner, English Professor
The degree opened several doors for me to career opportunities. My first job after college was working for Bank of America. The writing skills I learned by majoring in English helped me distinguish myself as a banker. My English major also trained me to become a freelance journalist where I wrote a weekly human interest column for 15 years for the East Bay Times. And today, because I also earned a Master's Degree in English, I am a professor of English at Las Positas College. I encourage students to consider pursuing an English degree and to discover the many career opportunities available after graduation.
-Jim Ott, EdD, former Bank CEO and columnist and current English Professor
Being an English major not only taught me how to communicate effectively in writing but also gave me the critical thinking skills that have proven to be indispensable during my career in digital technology.
-Andrew Mascola, User Experience Designer
Regardless of the profession or industry, your success as an employee will be contingent upon your ability to communicate with those around you. Earning a degree in English has given me the skills and confidence to better comprehend information, analyze complex topics, and clearly communicate my thoughts and opinions. The written word isn't going away; a degree in English will help you get your foot in the door and thrive in whatever profession you choose.
-Sean Welch, Management Analyst, City of Pleasanton
Additional Career Resources
For more information on what you can do with an English degree, visit the following websites.