Mike McQuiston
Administration of Justice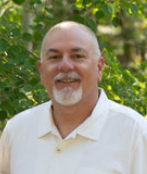 Express yourself!
In the classroom, I do my best to provide a learning environment that is inclusive and appreciative of differing viewpoints. My perspective is not the only one in the room: your perspective is important, and it doesn't have to be the same as mine! I encourage and welcome you to disagree with me and my perspectives, as well as those of the textbook author, and your classmates. Real communication is about more than simply expressing yourself. There is much to be learned if you also listen. Make a commitment to listen to what others are saying and your world will explode with new perspectives, ideas, and possibilities!
I strongly believe that diversity stokes the fires of discourse and adds value for all, therefore my goal is to create an atmosphere that supports the range of experiences and perspectives each student brings to the classroom. Such an academic environment requires that we each demonstrate respect for the intersectional identities of everyone; this includes but is not limited to sex and sexual identity, socioeconomic status, ethnicity, nationality, race, immigration status, skin color, age, religion, ability, gender identity, gender expression, chosen name, and pronouns. The things that differentiate us as individuals, when acknowledged with mutual respect, can also bind us together as we come to recognize the remarkable similarities we share.
My drive and motivation here are the same: I want to prepare students for whatever may lie ahead by encouraging courageous thinking and action in pursuit of personal development.