Theater Arts
FREQUENTLY ASKED QUESTIONS
Why don't I have to audition?
We aren't an audition based program because we shouldn't be a gate-keeper to your development as an actor. You will have to audition for so many things in your time as an artist... the opportunity for the chance to grow and learn should never be one of them.
Do I have to start in the Fall semesters?
Yes. We designed the Actors Conservatory to be most successful with a Fall start. But if you are ready to join LPC Theater Arts, and it isn't Fall, we have many other courses offered to get you involved in the department and learning about Theater while you wait for Fall!
I have already taken some of these courses at LPC. Can I still start training at the Actors Conservatory?
Yes! We carefully crafted a program that should allow even experienced students at the program to meaningfully move through with the cohort (assuming you have not completed the C level of any course). If you are in this situation, please send an unofficial transcript to Conservatory Coordinator Titian Lish at tlish@laspositascollege.edu.
I have taken courses at other colleges that are similar to this program. Do I have to take all of these courses?
Yes. We pride ourselves on a meaningful curriculum and are confident that you will still find growth as an artist with us.
I am looking to get into acting, but I'm not right out of high school. Is that ok?
Yes! We strongly believe that diversity of all kinds contributes to a broader theatrical perspective and we warmly encourage applicants from the many diverse communities to audition!
I have disabilities that may require support. Can I be successful at ACLPC?
Yes! LPC has many resources available on campus, and our Mertes Center for the Arts is fully accessible to students in the Actors Conservatory.
I am worried that this might "set me behind" my peers, who transfer to a 4-year, or start working on an AA, right away. Will I be behind?
No! Statistics show that students who begin at a community college take an average of 5-6 years to complete a degree... and that is ok! We think that dedicating yourself to your passion for two years will serve to inspire you to work harder and more specifically towards your other degrees, if you choose to get them. If you stick with us for two years, and then decide to get an AA, with careful planning you would only have 2-3 semesters left of General Ed, completing 3 certificates and an AA in as little as 3+ years.
How do you keep the Actors Conservatory so affordable?
We are scrappy. We work hard with the California Community College system to make sure that you are not going into massive education debt to become an artist. If you need financial support, there are a lot of financial aid resources available.
Do you have housing? I don't live in town.
No. Bay Area housing is a difficult situation, we know. We are in the process of building a network for incoming students for housing resources. Keep in touch with us. This resource guide has a list of resources, including apartment lists. If you need roommates, let us know and we will do our best to connect you with other students in the program.
Why the Actors Conservatory?
Why not? The Bay Area is home to more than 300 professional and amateur theater companies. Our faculty and staff work with many of those companies, developing relationships that can benefit you. We are proud to provide an educational program to support our local performing community. We hope to foster artists that want to stay in the Bay Area and work as professionals and leaders in Bay Area theater.
The Conservatory Course sequence and subsequent degrees and certificates are effective Fall 2020.
Questions about Space Rental?

Titian Lish
Department Coordinator
Theater & Performing Arts
Actors Conservatory at LPC
tlish@laspositascollege.edu

Follow us on Social Media: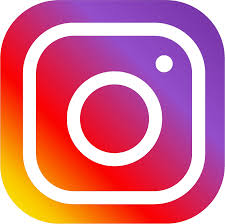 @LPCTheater