Mathematics
Welcome!
On this website you can learn about what the Math Department has to offer you at Las Positas College.
Click HERE to see the Mathematics Pathways Flow Chart.
To achieve your goals efficiently and successfully, the Math Department has new pathways and support options. Students are encouraged to enroll directly into a transfer-level course.
Math Jam
MATH JAM BOOTCAMP COURSES

BEFORE THE SEMESTER STARTS

Math Jam is offered in-person.

Monday - Friday 9am - 3pm week before Fall and Spring Semesters

FREE FOOD & MATERIALS!

Click here for more information

"I reviewed more in one week than I feel like I have in any other class…. I learned much more than I thought possible, and all in all, this was a great way to spend my time before the semester started." ~ LPC student

CONCURRENT SUPPORT COURSES

DURING THE SEMESTER

Concurrent Support is offered HyFlex - choose each class to come in-person and/or virtual!

Frequently Asked Questions about Concurrent Support

"I LOVE THIS CLASS!!! They answer all my questions when I have them. Each professor is so helpful and informative. They always give you the best advice on how to do the problems. And I'm getting a B in my class because of it! Which is the highest math grade I've ever received." ~ LPC student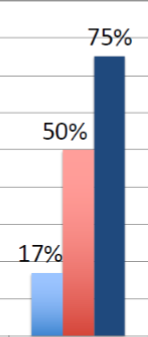 What does the RESEARCH say?
LPC Math Jam students have ~10% higher success rate in their next math course compared students who did not attend Math Jam!
Concurrent Support WORKS. Statewide data shows that students are more likely to succeed with concurrent support.
Starting one remedial course below college statistics.
Enrolling directly into transfer-level course.
Enrolling directly in transfer level-course with concurrent support.
For more information, view here.
To register, view here.
Different Learning Modes
Are you anxious or nervous about passing algebra? We have numerous ways in which you can complete your math requirement and many different resources available to you for FREE to help you succeed in math! We offer algebra courses in a variety of different modes to meet your learning needs.
Traditional lecture mode where an instructor will guide you through the material..
We also offer

self-accelerated

courses where you can work at your own pace to complete a course in a semester in our guided, independent learning program called the Math Emporium.

Our courses are also offered in-person, online synchronously (live) and asynchronous (recorded), and even HyFlex (choose how to attend each day - in-person or online to help those who cannot make it to campus on a regular basis.
To see which mode is best for you, look at all of your choices by clicking on: Modes of Instruction.
Please direct comments and suggestions about the Mathematics Department Website to David Powers.
For more information please contact:
Math Department Coordinator
Math Support Coordinators
Math Club Advisor
Math Dept. Webmaster

Meet Our Team!