Julie Nguyen
Julie Nguyen
Counselor
Counseling Office Hours - Contact me!
If you have a quick question for a counselor, visit us virtually or stop by the Counseling Office, Building 1600 - Room 1616, on the first floor.
To schedule an appointment with me, call 925-424-1400.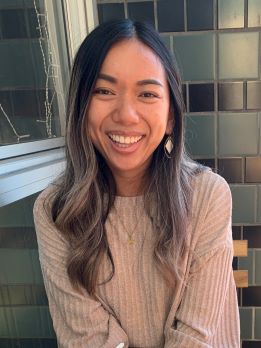 Academic and Career Pathways
Visual Arts, Performing Arts and Design Pathway
Business, Economics, Entrepreneurship, and Information Technology Pathway
Bio
Welcome to Las Positas College!
I started here in Fall 2022 but I have been working within education and student support programs since 2013. I am happy to meet with you to to discuss academic planning, student resources, career exploration, and find ways for you to be successful on our campus. Prior work experience includes: San Jose City College, Berkeley City College, UC Berkeley EAOP/DCAC, East Bay Consortium, Richmond Promise, and EdFund West.
University of California, Berkeley: Molecular Environmental Biology B.S.; Minor in Education
University of San Francisco: Counseling Psychology M.A.