Melissa Korber
Journalism and Media Studies
Melissa Korber
Professor
Alternate Office Location:
Usually in 2409 (the Media Lab)
Office Hours:
Monday, 10:30 a.m. to12:30 p.m. in 2409
Tuesday, 11 a.m. to 12 noon in 2409
Wednesday, 10:30 a.m. to12:30 p.m. in 2409
Melissa Korber/Journalism and Media Studies Faculty:
https://laspositascollege.edu/jams/faculty.php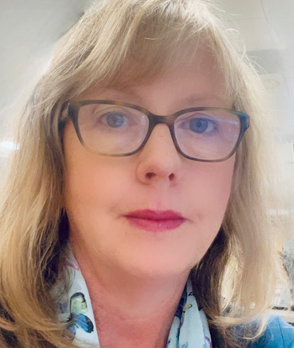 About myself!
Preferred Name: Melissa Korber. Feel free to call me by my first name if you're comfortable with that. If not, Professor Korber or Ms. Korber is fine.
Pronouns: she/her
Background: I was born and raised in Montana. I have a B.A. in Political Science from Montana State University, an M.A. in Creative Writing from San Francisco State University, and a J.D. from the University of the Pacific: McGeorge School of Law. I worked as a student journalist in high school, college, and law school. My master's thesis at San Francisco was nove, which I self-published. I practiced law for five years before I fell in love with teaching.
I have worked at Las Positas College since 1998. My primary teaching focus is currently Journalism and Media Studies, and I am the lone full-time instructor in the JAMS Program Coordinator. I am adviser to the college newspaper (The Express), co-adviser to the college magazine (Naked), and co-adviser to the literary journal (Havik). I also teach Introduction to Media, an online class.
My interests include soccer, baseball, basketball, my pets, writing, and my family, which includes my 12-year-old son Dominic, four dogs (Raider, Izzy, Aurora, and Juliet), and four cats (Summer, Mali, Hopper, and Fernando).
I strive to make my classroom a welcoming and encouraging environment! Please let me know if there is anything I can do to help you while you are at Las Positas College.
Links