Joel Gagnon
Joel Gagnon
Dean of Student Services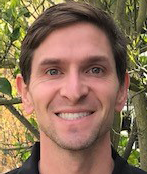 About myself!
B.A., University of California at Santa Barbara – Business Economics
M.A., Saint Mary's College of California – M.A. Counseling
Joel began counseling in the CA Community College system in 2008, and started working at Las Positas College in 2011. He counseled student athletes and general students regarding their personal, academic and career related issues. He has also taught a range of Psychology-Counseling courses. He coordinated the Guided Pathways project, helping the campus develp and implement the Program Mapper and Career Coach programs. He accepted the Dean of Student Service position in January 2022. When he's not working he enjoys spending time in the outdoors, tending to his vegetable garden and fruit trees, and relaxing with his family.