Christina Lee
Christina Lee
Counselor
Counseling Office Hours - Contact me!
If you have a quick question for a counselor, visit us virtually or stop by the Counseling Office, Building 1600 - Room 1616, on the first floor.
To schedule an appointment with me, call 925-424-1400.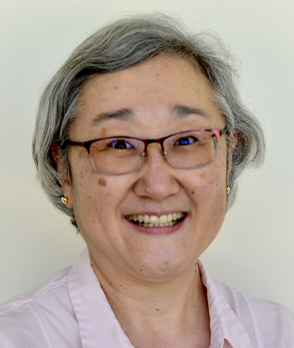 Academic & Career Pathways

Advanced Transportation & Manufacturing Pathway

Health, Wellness & Public Safety Pathway
About myself!
M.S., San Francisco State University – Counseling
B.A., University of California at Berkeley – Political Science
Hello current and prospective students!
I have been a counselor at LPC since 2006 and I enjoy working with college students to develop plans of action to achieve their academic/career goals. As a counseling faculty, I also have taught Career & Education Planning, Student Success & the College Experience, and Multicultural Issues in America courses. Before LPC, I worked at UC Berkeley in various student service positions such as a Math Department academic advisor, College of Letters & Science evaluator, and Career Center counselor.
As one of four daughters of immigrant parents who had limited English ability and who worked long hours to provide educational and career opportunities, I respect and am amazed by those who seek to gain a new skill, education, or self-improvement. I appreciate serving all students who come to LPC regardless of their background, current life situation, gender identity, sexual orientation, etc because I believe in our values statement that we all make an astonishing difference! In my spare time, I like to read, try out new cooking recipes, and garden.
I look forward to meeting you!