Water Bottle Refill Stations
Water Bottle Refill Stations
New water fountains have been installed around campus that allow you to refill your own water bottle with clean, cool filtered water.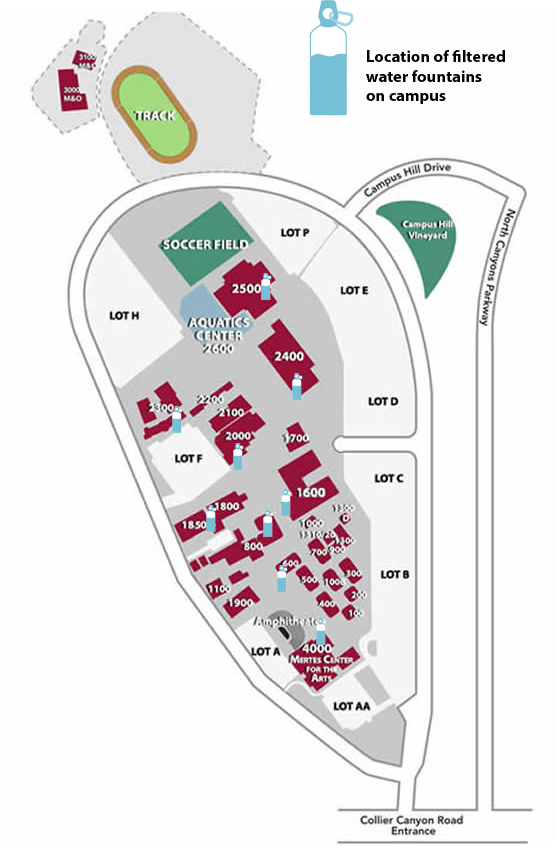 For more information please contact
Katie Dickinson
kdickinson@clpccd.org
Mike Ansell
mansell@laspositascollege.edu
Did you know?
More than 70% of our carbon footprint* comes from single passenger vehicles commuting to and from campus. We can do better.
*LPC Greenhouse Gas Emissions Inventory