Ray Lederer, MBA, CFP
Business Studies
Ray Lederer, MBA, CFP
Part-Time Professor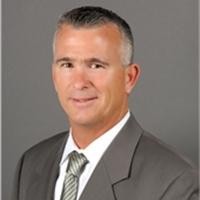 Ray has been in the finance industry since obtaining his MBA in 1998. He is an Analyst on a Wealth Management Team that provides advice for businesses, non-profits and families. He holds a CERTIFIED FINANCIAL PLANNER™ certification, awarded by the Certified Financial Planner Board of Standards, Inc.
Ray was drawn to the financial services industry to help the individual investor. Following a disciplined wealth management process, his focus is on helping clients achieve their personal and financial goals. He incorporates wealth management strategies that are consistent with their unique objectives and risk/reward tolerance.
The goal of Ray's corporate and small business engagements is twofold. First, to provide strategic alternatives for current assets, lending and qualified 401(k) plan strategies. Second is to help create and implement Financial Wellness programs designed for
employees. The goal of these programs is to increase the financial health of employees to increase productivity, increase 401(k) contributions, utilize flex spending accounts and prepare for succession planning.
Ray's commitment to charitable organizations started when he was a Peace Corps Volunteer. Since then he has been involved in many non-profit organizations. Ray's focus with non-profit corporations is to provide access to services that help craft Investment Policy Statements, and together with Merrill specialists, he helps design and implement charitable marketing strategies.
Ray has strong ties to the community through networking and speaking engagements. In his past he was afforded the opportunity to speak to audiences around the world. A gifted speaker, he is an Adjunct Business Professor and presents seminars for individuals, corporations, and organizations.