Julie Stein, M.S.
Business Studies
Julie Stein, M.S.
Part-Time Professor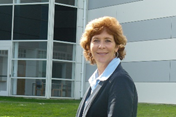 I am a part-time instructor at Las Positas College and an Educational Effectiveness Project Manager in the office of Academic Programs and Services at California State University, East Bay. My work focuses on university accreditation and improving faculty instruction, curriculum, and assessment.
I have a B.S. in Industrial Psychology and an M.S. in Human Resources Management with over 25 years combined experience in corporate education in large Bay Area companies (with a specialty in training trainers) and in college and university instruction at Las Positas College and Cal State East Bay.
I have consulted with a number of Bay Area companies on ways to improve employee performance. I have also consulted with the California State University Chancellor's office on General Education reform in California. I am a graduate of the WASC Senior College and University Commission Leadership Academy. During my time in corporate education, I received 8 facilitator certifications in leadership and interpersonal skills training. While at Safeway, I won an award for the company from the Food Marketing Institute's FMI MAXX Award for Maximizing People Potential for Safeway's exceptional management training program.
I have conducted over 20 academic conference presentations on innovations in teaching, learning, and assessment, contributed to 8 business, communication, and college success textbooks, co-authored 3 academic publications on assessing competencies, and authored 1 business publication on teaching in business and education.
In the BUSN 30 Business Ethics and Society course I instruct, the focus is on students interpreting ethical theories, concepts, and laws in ways that will reinforce choices that line up with their values and best selves. At the heart of the BUSN 48 course, Human Relations in Business, is honest self-examination and growth in interpersonal areas that will help better reach goals with others.
I enjoy the teaching and learning process and look forward to also learning from the breadth of knowledge and skills each student brings to the learning space.