LPC Institute of Piano Technology
In Fall 2023, Las Positas College is proud to launch an innovative and unique not for credit program offered through Community Education for training both new and experienced piano technicians alike. In future years, we hope to be able to offer these courses for credit, and are actively in the curriculum process
The LPC Institute of Piano Technology
Through hands-on training on our fleet of Steinway and Steinway-designed Boston pianos, students will learn how to tune, voice, regulate, repair, and much more! This program will be headed up by renowned piano technician Peter Acronico, RPT
A full or part-time technician can make a respectable and flexible living while engaging in a career of passion for people, music, and pianos.
To enroll in the not for credit Fall 2023 session through Community Education, click here.
The LPC Institute of Piano Technology is a training program for motivated students in the field of piano technology. Piano tuning, repair and regulation will be taught in an immersive, hands on program using both practice pianos and the LPC Fleet. At the end of this course of study, diligent participants will be able to tune a piano, initiate common repairs in the field and be prepared to successfully complete Piano Technician Guild Examinations. This class requires students to practice, and purchase reading materials and tools. A list of these materials will be provided before the start date of the Fall 2023 class.

CLASS SCHEDULE:
Fridays, 8 sessions, 3:00 to 8:00 pm
September 1, 15, 29
October 6, 20
November 3, 17
and December 1

Private mentoring instruction for each student on off Fridays (by arrangement):
Fridays, 5 sessions, 3:00 to 6:00 pm
September 8, 12
October 27
December 8, 15

This is a two part course. Please review the schedule above for more information on class dates and times of classes for Fall 2023. Part 2 of this not for credit certificate course takes place in Spring 2024. The class will be offered at a similar time and for the same price, $299, plus $199 in additional materials tools and books. Dates have not yet been decided. Both parts of the class must be completed and a list of milestones must also be completed to receive the Certificate of Occupational Preparation for the class
--------------------
Peter Acronico Bio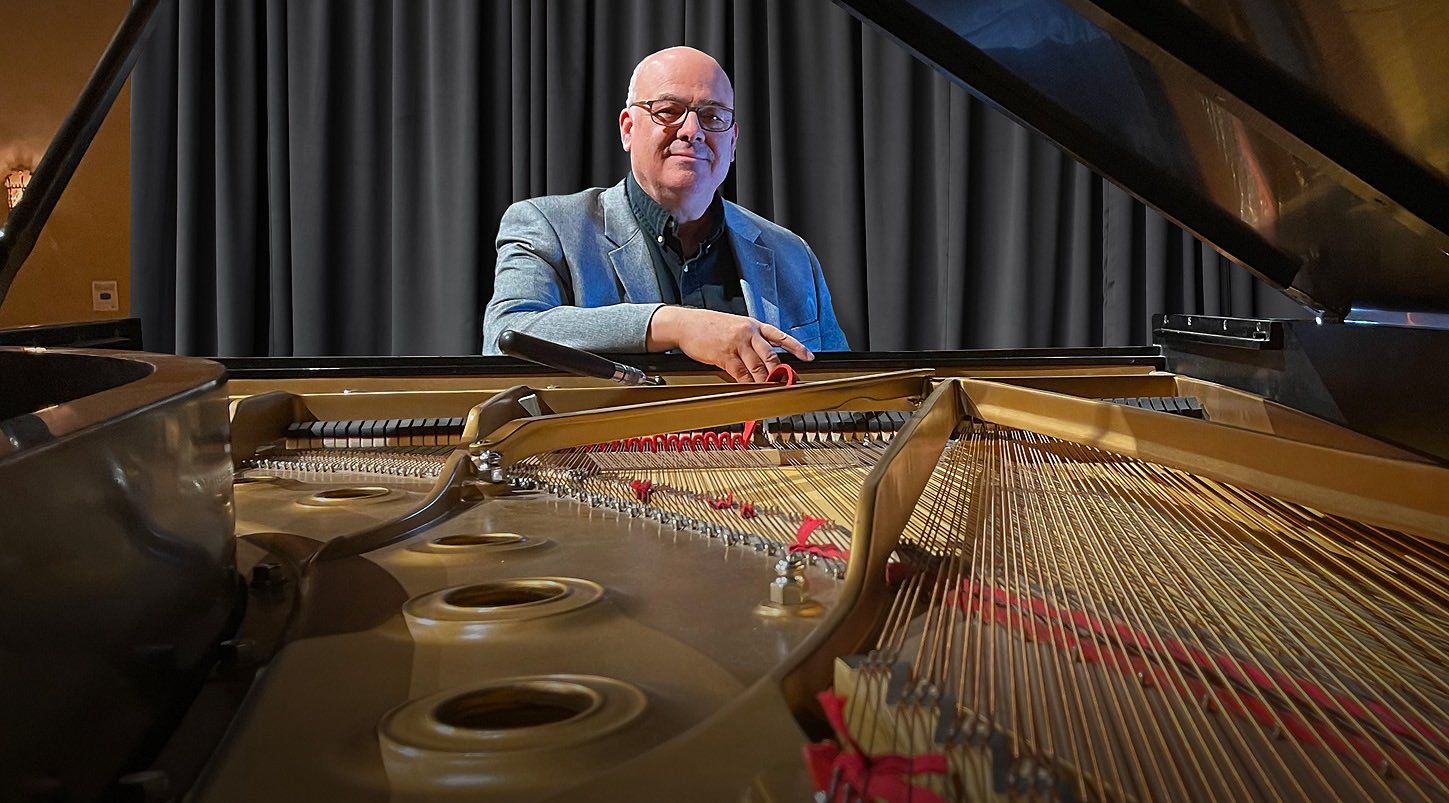 The piano is simply my passion! With unbridled dedication, I strive to achieve the highest level of craftsmanship, service, and mentoring. It is an honor for me to be associated with Las Positas College directing the Institute of Piano Technology, the first scholastic, in-person immersive program west of Colorado. I began studying the piano at eight years old in Los Gatos before studying privately for 10 years with John Delavoryus, former Professor of Piano Studies at San Jose State University. A Bay Area native, my family has roots dating back several generations. I attended Los Gatos High School ('77) before enrolling at UC Santa Barbara as a Literature Major. In 2005, by passing examinations at the highest level offered by the Piano Technicians Guild, I achieved the esteemed title of a Registered Piano Technician. I have serviced a variety of different piano models over the past 25 years and have regularly attended specialized training seminars, several occasions at the Steinway & Sons factory in New York, and Oberlin Music Conservatory in Ohio. The Renner Academy in Arizona invited me to attend their action rebuilding seminar.
I worked for over a decade for the Steinway Dealer preparing pianos, managing customer warranty requests, and servicing concert instruments for Steinway & Sons (Concert & Artists Division). Through this I earned recognition as a premiere San Francisco Bay Area concert piano technician. Through my business, The Avid Piano Tech, I specialize in tuning, voicing, repair, and rebuilding concert and heirloom grand piano actions. This includes installing quality action parts, re-stringing, damper replacement and "key-weighting" for touch and tone. As a Concert and University Technician (CAUT), I maintain the Las Positas Community College's All Steinway School fleet of pianos. I supervise pianos in various concert venues throughout the Bay Area, having rebuilt many of them. Earlier in my life, I competed on high school and college tennis teams, and became a tennis teaching professional for 10 years. This first passion for work interests led me pursue "all things piano related." I now enjoy walking while discovering photo opportunities, playing the piano, and creating educational videos under the alias "The Avid Piano Technician." I live in Willow Glen with my wife, Tracy, and we enjoy cooking gourmet meals and playing "bad" golf together.
Website:
-------
About the All-Steinway School Status:
With the addition of a new Steinway Model B Spirio Grand Piano, Las Positas College has joined an elite list colleges and conservatories worldwide with the All-Steinway School designation and we were the FIRST California Community College with a Spirio R!
We celebrated this milestone with a Gala Fundraising event on September 17th 6pm-9pm, and launched the 88 Keys campaign to ensure that there will be adequate maintenance for the fleet of pianos as well as Steinway Artist Masterclasses for our students.
Here are highlights from the event!
More about the Spirio:

For more information please contact:
Daniel Marschak
Music Department Coordinator
Office 4227
(925) 424-1116
dmarschak@laspositascollege.edu
Cindy Browne Rosefield
Director of Instrumental Music
Office 4229
(925) 424-1119
crosefield@laspositascollege.edu

Andreas Preponis
Director of Choral & Vocal Studies
Office 4236
(925) 424-1118
apreponis@laspositascollege.edu
Mertes Center for the Arts (Bldg 4000)
Las Positas College
3000 Campus Hills Drive
Livermore, CA 94551