Transfer to UC
Transfer to Top Universities
What is 2+2 Transfer?
2 - Your first 2 years at Las Positas College
+ 2 - A transfer in your last 2 years at University
= 4 - 4 year Bachelor Degree
Las Positas College has one of the highest transfer rates of any California Community College! According to the California Community Colleges Chancelor's Office Transfer Velocity Cohort Report for the most recent year, Las Positas College has a 48% Transfer rate to Universitiy. This is well above the state average of 39%
Las Positas College offers Transfer Admission Guarantee (TAG) programs for International Students to the following 6 University of California schools: (Please Note that UC San Diego no longer offers a TAG)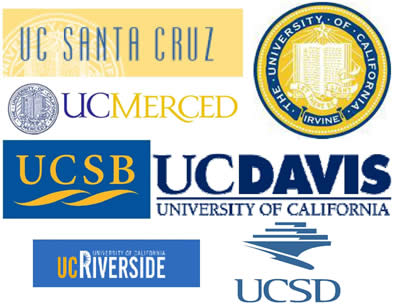 * If you have attended a university or college in your country, you MUST submit all records to the university for which you are applying for a TAG
* The following universities do not offer the TAG program to students with college coursework completed outside the United States:
U.C. Irvine
U.C. Riverside
U.C. San Diego
Please also visit our Transfer Center website for more information on transferring to Universities.
Las Positas College offers guaranteed transfer admission to 30 colleges and universities.
International Student Program
Building 1600, Second Floor
Room: 1658
Cindy Balero
Program Coordinator
Phone, email and appointments
Email:
lpcglobal@laspositascollege.edu
Phone:
925-424-1548
Fax:
925-424-1877
The International Student Office will be closed November 10, 2023 - November 26, 2023.
Friday: November 17, 2023 9:00 a.m. - 1:00 p.m. PST
Monday: November 20, 2023 9:00 a.m. - 1:00 p.m. PST