Andrew Cumbo
Kinesiology
Andrew Cumbo
Coach - Men's Soccer
Contact me!
Building 2500, Room PE 119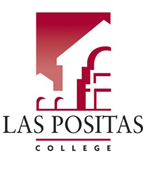 About myself!
You can call me Coach Cumbo, Mr. Cumbo, or Cumbo if you choose. I am the men's and women's soccer coach, and I teach a variety of activity courses in the Kinesiology Discipline. As a youth I moved around often, and as an adult I enjoy traveling, and during my life soccer has always been a constant for me.
You belong here at Las Positas College, and I belong here too. My objective as a faculty member and a coach is to serve all of my students and my student-athletes. As a first generation college student, the opportunity of a higher education changed my life and my mission is to give back, and help support others who are pursuing a college education. So we both belong here and please let me know how I can support you here at LPC.