Vicki Pabley
English as a Second Language
Vicki Pabley
Part-Time Professor
Contact me!
Office Hour - Mondays 10:00am -10:50am and 3:00pm - 3:50pm (Zoom)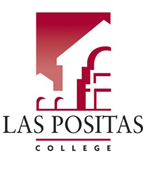 About myself!
Hello! Welcome to Las Positas College (also known as LPC)!
My name is Professor Vicki Pabley, and I am an English as a Second Language (ESL) teacher. I have been teaching since 1998 and have been teaching at LPC since 2004. I have a Masters in English with specialization in Teaching English to Speakers of Other Languages. I have also taught English and General Studies.
In my classroom, we are all equal. We are all peers. My students learn from me, and I learn from them. Every person is unique and adds to our class learning community. I push my students to do their best and support them in pursuing their goals.
I have been married since April 1992, have two grown boys, and in 2022, I welcomed my first grandson! I love spending time outdoors hiking (easy) trails, exploring out-of-the-way places (such as ghost towns, nature preserves, or little visited monuments/historical places, riding trains, and traveling on dirt roads. At home, I enjoy cooking, baking, crocheting, crafting, and watching Sci-Fi movies. I have a passion for languages, grammar, and dictionaries! I do not speak any language fluently; however, I did study Spanish, Japanese, and American Sign Language. (Sadly, I remember very little Japanese.) I know some Hindi/Punjabi since my husband and my in-laws are fluent in these languages.