Upcoming Events
Upcoming Events
LPC Spring 2023
-----------------------------------------------------------------------------------------------------
Other community events: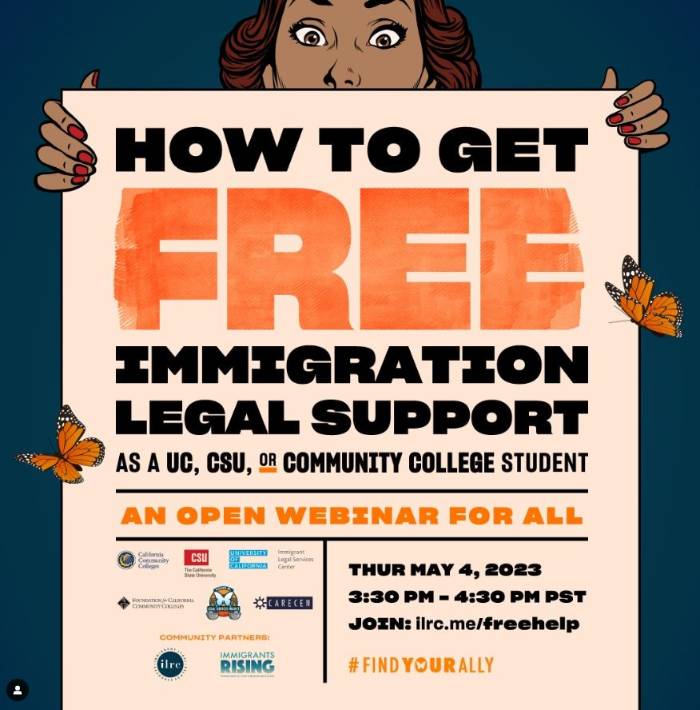 Join us for a conversation about how students attending public higher education institutions in California can get trusted, no-cost immigration legal services. Learn about how to take advantage of benefits available to CCC, CSU, and UC students, which include immigration eligibility screenings, case support, confidential and safe conversations with reputable legal professionals, DACA renewal & naturalization filing fee support, and more!

Speakers:
Alonso Garcia
Senior Program Manager at the Foundation for California Community Colleges

Julie Mitchell
Managing Attorney at the Central American Resource Center (CARECEN) of LA
-----------------------------------------------------------------------------------------------------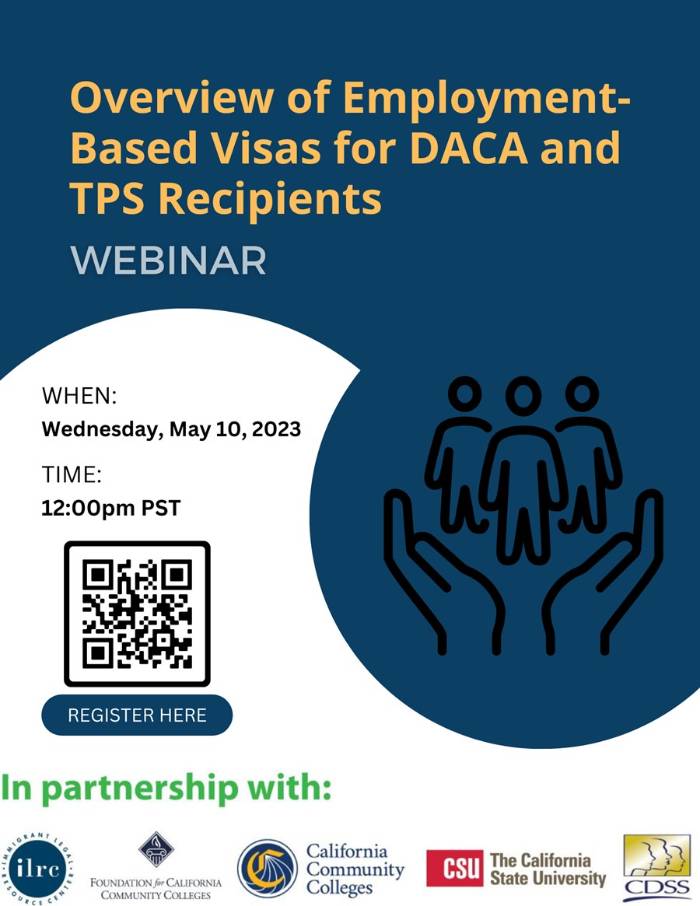 With the future of DACA in jeopardy and the uncertainty of TPS for certain countries, many community members who fear losing their employment authorization and those who never had a work permit need information and screening for other immigration options. This webinar will focus on the process to obtain lawful permanent residence through employer sponsorship. We will cover the background on different kinds of nonimmigrant employment visas; requirements, numerical limits, and red flags for employment-based visas; an overview of the labor certification, immigration - change to immigrant - visa petition, and a summary of adjustment of status and consular processing.
Speaker:
Dan H. Berger
Dan Berger is a partner at the immigration law firm of Curran, Berger & Kludt in Northampton, MA, an Immigration Fellow/Visiting Scholar at Cornell Law School, and an Honorary Fellow of the American Academy of Adoption Attorneys.
Dream Center Coordinator

Email: mpimentel@laspositascollege.edu
Phone: (925) 424-1052
Room: 1018

Spring 2023 Dream Center Hours
Tuesday 9:00 am – 6:00 pm
Wednesday 9:00 am – 4:00 pm
Thursday 9:00 am – 5:00 pm

Spring 2023 UndocuAlly Task Force Meetings: Second Monday of each Month from 2:00pm to 3:30pm
Meeting dates:
February 13

March 13

April 10

May 8
Follow Us

Instagram: @dreamcenterlpc
Facebook: Dream Center Las Positas College