Las Postas College Summer Camps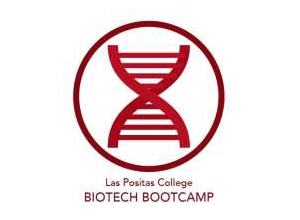 BioTech Boot Camp
Grades 10th - 11th
$100 per student per session
Beginning June 17 - 20, 2019
Monday - Thursday 9:00am - 3:00pm
Advanced June 24 - 27, 2019
Monday - Thursday 9:00am - 3:00pm
The BioTech Boot Camp is for local public high school students who want to experience how biotechnology is being used to diagnose diseases, solve forensic cases, improve the food we eat, and conserve natural resources. Students will learn basic DNA investigative tools in our state-of-the-art labs, meet scientists from local biotech companies, and enjoy the college campus experience. To be eligible for the Advanced Camp, students must have one year experience or attended LPC's BioTech Boot Camp in the past.
For more information, contact: Amy Chovnick, achovnick@laspositascollege.edu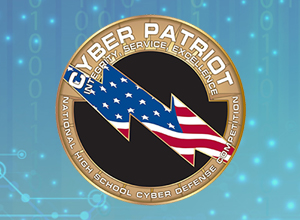 CyberPatriots Cyber Camp
Grades 9th - 12th and LPC Students
$100 per student
No experience necessary
June 17 – 21, 2019
Monday - Friday 9:00am - 3:00pm
Cyber Camp is a five-day technology event designed to excite students new to cybersecurity about STEM careers, and teach them important cyber defense skills through hands-on instruction and activities. Cyber Camp culminates in an exciting final team competition that simulates real cybersecurity situations faced by industry professionals and mimics Air Force Association's Cyber Patriot National Youth Cyber Defense Competition.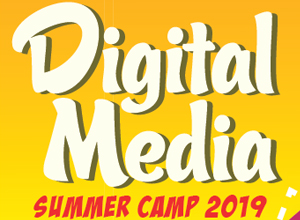 Digital Media Summer Camp
Grades 9th - 12th
$100 per student per session
Level: Introduction - June 10 - 15, 2019
Monday - Friday 9:00am - 3:00pm
Pizza Party Last Day!
During the camp, students will explore several industry standard tools, including Illustrator, Maya, Photoshop and Adobe Spark. Over a period of 5 days, students will work both individually and within teams to develop a fictional promotional campaign centered upon a product idea of their choice. At the end of the camp, each student will have a portfolio that includes their product concept in 3D, packaging and a website for their chosen product.
For more information, contact: Peter Kuo, pkuo@laspositascollege.edu Chris Meyer, myerchris@dublinusd.org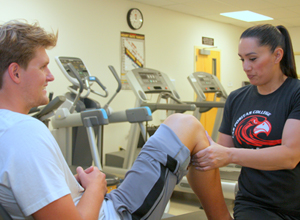 Hawk's Athletic Training/Sports Medicine Camp
Grades 10th - 12th
$225 per student per session
Session 1 - June 17 – 20, 2019
Monday - Thursday 10:00am - 2:00pm
If you are interested in athletic training, or any area of sport medicine, this is the camp for you. Campers will have the opportunity to learn day-to-day procedures of a sports medicine professional, including preventive and rehabilitative methods used in common athletic injuries, therapeutic modalities, and emergency care. Become CPR Certified! The hands-on LPC Sports Medicine Camp is an all-inclusive program designed to prepare students for a future in sports medicine.
For more information, contact: Anela Le Cara, aschenone@laspositascollege.edu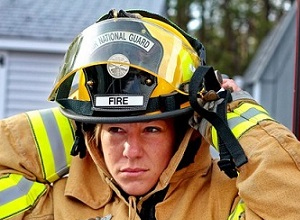 Public Safety Boot Camp
Grades 10th - 12th
$100 per student
1-Week - June 24 - 27, 2019
Monday - Thursday 9:00am - 3:00pm
Pizza Party Last Day!
Interested in the field of Public Safety? Come to the LPC Public Safety Camp to discover your career as either an EMT/Paramedic, Fire Fighter, or Law Enforcement Agent. Learn how to save lives, fight fires, or even implement the law correctly. During this camp, you will learn CPR, how to lay fire hoses, ladders, and more. Explore your career now at the Las Positas College Public Safety Boot Camp.
For more information, contact: Chad McMullen, cmcmullen@laspositascollege.edu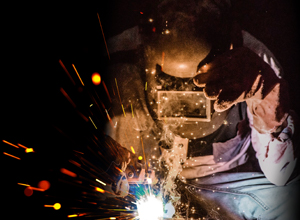 Welding Camp
Tuition and Fees may apply
WLDT 1-V01 Section 10678 - 1 unit
2-Weeks - June 10 – 20, 2019
Monday - Thursday 8:00am - 1:45pm
LPC Welding Camp gives high school students an opportunity to earn a college unit while igniting their interest in the field of welding. The two-week camp introduces the basics of shop safety, hand tools, and welding to high school students. With an emphasis on practical uses and applications, students earn one unit of welding college credit towards their degree in a summer welding lab experience manufacturing a smoker BBQ.
For more information: Scott Miner, sminer@laspositascollege.edu