International Students
International Students
Las Positas College is authorized under Federal Law to enroll non-immigrant alien students. International students (F-1 and M-1 Visa) seeking admission to Las Positas College must complete an International student application packet in addition to the standard application form. The application packet is available in the International Student Program Office and on the International Student page website. The International student supplemental application packet requires students to submit:
Evidence of having completed the equivalent of a United States high school education
Proof of English language proficiency *
Proof of adequate financial support *
Evidence, by means of a physical examination, certifying freedom from active tuberculosis
Proof of health insurance coverage
* Information on specific language proficiency requirements and amount of adequate financial support may be found on the International Students website.
The completed application may then be mailed, faxed, or scanned to the International Student Program Office.
The number of international students admitted is contingent upon the College's ability to provide services as required. International students will be accepted for admission to Las Positas College in the Fall and Spring semesters of each academic year. Contact the International Student Program at (925) 424-1540 for more information.
For information on international student fees, refer to the "Fees and Refunds," section in the College Catalog or consult the current Class Schedule.
For more information please visit: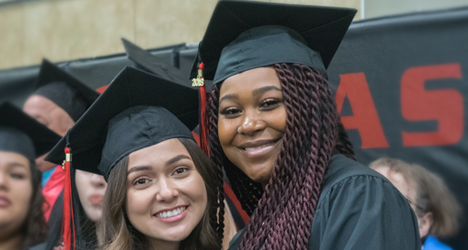 Application Information
Applications for Fall 2020/Spring 2021, and financial aid (FAFSA and CADAA) are available October 1, 2020

Admissions & Records Office
Building 1600, Second Floor
Fall 2021: (August 18, 2021 through December 23, 2021)

Online Office Hours
Tuesday
9:00 am – 7:00 pm
Wednesday
9:00 am – 5:00 pm
Thursday
9:00 am – 5:00 pm
Fall 2021: (August 18, 2021 through December 23, 2021)

In Person/Window Hours
Tuesday
9:00 am – 1:00 pm
Wednesday
9:00 am – 1:00 pm
Thursday
9:00 am – 1:00 pm
The following in person services will be provided:
Receive cash payments for tuition/fees
Issuance of Student Identification Card
Drop off of document (During and after business hours)
Drop box is located in the hallway on the wall near the back entrance door
Contact Information

Our office is working remotely to serve you during this time and we are experiencing a high volume of inquires which may increase our response time.

Due to the campus closure, please send all Admissions and Records inquires via email.

Email:
lpc-admissions@laspositascollege.edu

Phone

925-424-1500