Welcome to the Reading and Writing Center ( RAW)
The Las Positas College RAW Center
The RAW Center provides reading and writing help from English and ESL instructors to all Las Positas College students. It is located in the same room as the Tutorial Center, Room 2401, in Office D Monday through Thursday and in the Library, Room 2000, on Fridays.
Waiting to meet with a tutor? Check out the online lessons and resources on everything from thesis statements and reading strategies to comma usage; visit our RAW Resouces page.
RAW Center Tutors can assist you with:
Writing and reading assignments from any class
Reading comprehension and strategies
Essays: brainstorming, developing your ideas, organization, thesis statements, paragraph focus, and conclusions
MLA and APA documentation and format
Grammar, sentence structure, and punctuation
Transfer and scholarship statements
NOTE: RAW Center Tutors do not offer a "proofreading service." Tutors will help you locate your errors, teach you how to fix them, and provide learning resources.
Bring the following for your visit to the RAW Center:
A pen or pencil
Your assignment with your professor's instructions
If you need help on a project/task other than a class assignment, please bring the materials and instructions that you will need to work on it
Students can sign up for 20 minute drop-in meetings on a first-come, first-served basis.
Spring 2019 Official Hours, Locations, and Tutor Schedule
The RAW Center opens the February 4th, the fourth week of classes.
*The RAW Center will be closed on the following dates: MLK Day 1/21, President's Weekend 2/15-18, Flex Day 3/19, Spring Break 3/25-30, and Finals May 17-24
Locations:
Monday through Thursday: Room 2401, Office D.
Fridays in the Library, Room 2000
RAW Tutoring Hours:
Monday through Thursday: 10:00 am- 3:30 pm
Tuesdays and Wednesdays: 5:30- 6:30 pm
*Fridays: 10:30 am - 2:00 pm in *Library, Room 2000
Monday
Tuesday
Wednesday
Thursday
Friday-in Library 2000

10:00 -11:00 am

Tutor: Salem Admassu

10:00-11:00 am

Tutor: Erin Debakcsy

10:00 -11:00 am

Tutor: Salem Admassu

10:00 -11:00 am

Tutor: Erin Debakcsy

10:30-11:00 am

Tutor: Megan Garcia

11:00 am - 12:00 pm

Tutor: Heidii McMichael

11:00am - 12:00 pm

Tutor: Erin Debakcsy

11:00 am - 12:00 pm

Tutor: Tess Brandt

11:00 am - 12:00 pm

Tutor: Erin Debakcsy

11:00 am - 12:00 pm

Tutor: Megan Garcia

12:00- 1:00 pm

Tutor: Heidii McMichael

12:00- 1:00 pm

Tutor: Megan Stein

12:00 -1:00 pm

Tutor: Tess Brandt

12:00- 1:00 pm

Tutor: Megan Stein

12:00-1:00pm

Tutor: Nancy

1:00-2:00 pm

Tutor: Nancy

1:00-2:00 pm

Tutor: Steve Budd

1:00-2:00 pm

Tutor: Manette Barlow

1:00-2:00 pm

Tutor: Steve Budd

1:00-2:00pm

Tutor: Nancy

2:00-3:30 pm

Tutor: Steve Chiolis

2:00-3:30 pm

Tutor: Amy Mollering

2:00-3:30 pm

Tutor: Steve Chiolis

5:30-6:30 pm

Tutor: Raymond Park

5:30-6:30 pm

Tutor: Erin Debakcsy
For more information please contact: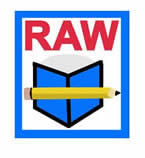 Meghan Swanson
RAW Coordinator
(925) 424-1249
mswanson@laspositascollege.edu
Reading & Writing Center
Room 2401, Office D, Monday through Thursday
Library, Room 2000, on Fridays